Simply the Best Place to go for Online Fly Fishing and Fly Tying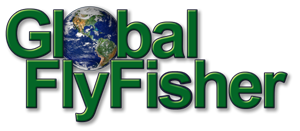 Published Nov 6. 2012 - 5 years ago
Updated or edited Sep 13. 2015
Ultimate Fishing Adventures
100 Extraordinary Fishing Experiences Around the World
Ultimate is a strong word, and when it comes to fishing adventures having on hundred that all are ultimate might seem overstating it a bit, even though these one hundred places certainly rank up there and are almost certain to include a place or two on every angler's places-I-want-to-go list.
The author, Henry Gibley, is an angler and photographer who has been fishing and shooting his way around the world, making a living from images, articles, commercial texts, TV shows and the sort of products that a professional angler/author can make money from.
This book most likely only contains a selection of the places he has fished in his career.
The 100 selected spots are indeed very tempting and appetizing, but covering 100 places on 208 pages leaves two pages per location, and that also means that the book suffers from the usual "nn-spots-you-should-fish-disease".
The information is sufficient to stir your interest but not enough to really inform you. Each destination is described in text and a fact box with four short pieces of information on when, how, where and some extra tips, but again pretty superficial and not sufficient for anything else than just scratching the surface.
The photos do partly make up for the shortage of information and Henry Gibly is indeed a very goo photographer, but again: a single photo per destination doesn't exactly cover visually it in depth.
In spite of this it's still a very nice book with lots of appetizers, but it's not a book you can use for planning a trip to any of the destinations. I sit and wish that it was subtitled 10 or 20 Extraordinary Fishing Experiences and each of fewer selected destinations had more pages, more photos and more facts.
I'd buy this book for the pictures. Gibley photos are beautiful, and it's a great photo book even though there's just a single image per destination. Leafing through it and dreaming of adventurous fishing trips is nice, but expect to have to do some further research before you embark on the ultimate journey.