Simply the Best Place to go for Online Fly Fishing and Fly Tying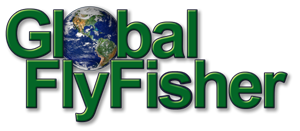 Published Mar 24. 2014 - 4 years ago
Updated or edited Sep 13. 2015
Why I Fly Fish
Passionate Anglers on the Pastime's Appeal and How It Has Shaped Their Lives
The last time I reviewed a book (or several, actually) by Chris Santella, I wasn't impressed. And that's even saying it nicely.
On that background it made little sense to order another Santella title, but never the less that's what I did. I liked the concept of this book - and the cover (yes, I often buy books based on the cover!), and the price wasn't bad either. I paid less than 3 UK£ or 5 USD for a brand new copy of this 2013 title. The postage was actually more than the book!
I took my chance and I haven't regretted it, because this Santella book is actually a great read and much, much, MUCH better than the 50 places series, which according to the publisher sells like hotcakes and from which the author probably makes a pretty good living.
This book features 25 well known fly fishers and each has a six page chapter, which follows the exact same template: A full page photo, a three page portrait/interview, another full page photo and a small bio. The template concept is one that Santella has used many times over, but luckily the text and content in this book breaks the potential monotony, and each of the chapters written by Santella and generously quoting the angler being portrayed, seems to be well researched and is well written with enough variation and interesting opinions and observations to keep you reading.
I know that it's the well known names that sell tickets, and Santella has a lot of them: Gierach, Kreh, O'Keefe, Pallot, Rosenbauer and many more - and of course Vokey. No list of fly-fishing celebrities seems complete without her. Personally I wish that the people portrayed had been non-names. Not that the folks included don't have interesting things to say, but they get more than enough media coverage and access as it is. With a little research I'll bet you that you could find 25 average Joes and Janes that could do at least as well and even better in expressing why they (and you and I) fly-fish.
And some non-American names had also been great. Sure it's a US published book by a US author, but there's a world outside Kansas, Dorothy.
Still for 5 bucks it's a really great book.