Published Jun 6. 1996 - 26 years ago
Updated or edited Nov 24. 2016
Hooks break
Hooks do break occasionally. It's a typical error when night fishing: you trust that everything is OK at the business end and just cast away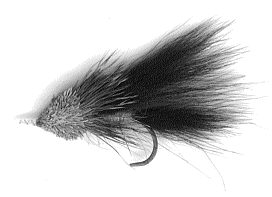 This Small Muddler probably broke in a back cast...
Hooks do break occasionally - even a Partridge John Holden hook. This one is a typical example of what broken hooks can do. I think I had two strikes on this one but no fish that stuck, before I reached out and inspected the hook.
It's a typical error when night fishing: you trust that everything is OK at the business end and just cast away. But how often haven't we fished with broken hooks, wind knots and even empty tippets and wondered why no fish were biting and why those that did, did not stay?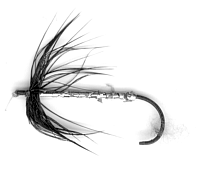 ...as did this Salt Water Spider - which had been removed from my finger earlier that fishing day. So much for a lucky fly.
More content from the front page