Simply the Best Place to go for Online Fly Fishing and Fly Tying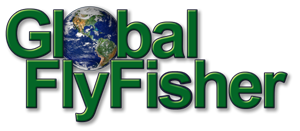 Published Aug 20. 2007 - 10 years ago
Updated or edited Jul 12. 2017
Tube Fly Tying Tools
More information on tube fly tying tools than you ever thought you needed - from the lowly sowing needle to the full-blown several-hundred-dollar vise, and a lot in between. This article gives you essential knowledge about how to hold a tube - any tube - while tying on it.
Start with a needle
If you are just starting out with tubes, I recommend that you stick to sowing and stitching needles. These come in a wealth of shapes and diameters, and you can most likely find one for almost any type of plastic or plastic lined tube. They cost next to nothing and a large selection will cover most of your tube tool needs.
The smaller the inner diameter of your tubes become, the more difficult is is to find a good tool. The needle will simply become so thin that it wobbles when you put weight on your thread.
The Swedish Tube Needle (sometimes referred to as Hakan's Needle after Swedish Hakan Norling) is made for the purpose and has several tapers as well as a bent butt, which guarantees a secure grip for the vise's jaws. Metal tubes still offer a hard job, even for this needle.

A good alternative can actually be a blind eye salmon hook. These are not that common, but if you can get your hands on a package of large hooks of this type (like Partridges 1/0, 2/0 or larger), then try them.
Say no to rotation!
The most important aspect of any tube fly holder for your vise is to make sure the tube does not rotate. The second most important factor is that i must provide space behind the tube to allow for your hands as well as the materials you tie on the hook. The third-most important issue is sturdiness - the ability to hold the tube without wobble enabling you to pull on the tying thread without everything giving.
Plastic is easy
When tying on plastic tubes the vast majority of tube fly holders and vises - and even simple sowing needles - will keep your tube in a very tight grip and keep it from rotating. The soft nature of the plastic ensures a tight connection between any tapered metal needle and the tube.
One thing you have to be aware of when tying on plastic on a tapered needle is that it compresses as you add thread and materials, and can end up sitting very tightly on the needle. Many a tube fly tyer has been forced to strip the just-finished fly in order to get the tube off the needle again. Find a needle that leaves just a bit of air for easier removal.
Space
Regarding the working space, the rule is roughly: the simpler the tool, the better the working space. As an exception from this you will find the dedicated tube vises or tube heads for vises, which in general leaves a lot of space for both materials and hands. The more clumsy and large the adapter is, the less space you have for your hands and for the materials you tie in. Swept back and stiff materials will be forced out in an unbecoming angle, and you will have to imagine rather than see how the final fly will appear.
A selection
Most tube fly tyers I know use a selection of different tools depending on what type of tube they are tying on.
Personally I love my Danish H.C. Tube Fly Holder, which is good for almost any tube, but the king in my toolbox is the conversion kit for my Waldron vise. The new Snowbee/Waldron vise has a Tube Fly attachment as an option, and this option fits my original Waldron vise with a bit of woodoo (You will need the Snowbee/Waldron rear screw rather than the original Waldron one. They have different threads). As a third choice I use Marcher/Falkenberg-needles (also Danish), which I have in a variety of sizes and shapes.
In a few cases I fall back on the good old sowing needle.
But no matter what method you choose, make sure that the tube cannot spin on the needle, even under stress. A freely spinning tube will unwind your thread and materials faster than you can imagine, and that can potentially ruin a whole fly in an instant.
For links to tube tool manufacturers and dealers, see the tube fly ressources page, but before going there you may want to go into details about tying tube flies.