Simply the Best Place to go for Online Fly Fishing and Fly Tying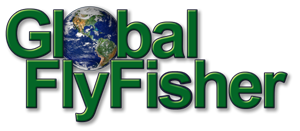 Published Jul 16. 2016 - 1 year ago
Updated or edited Jul 17. 2016
Beach Body Stone
Josh Miller, our guest tyer for this video, shares one of his own creations with us, the Beach Body Stone. This innovative stonefly imitation gets immediately down to the fish, utilizing the slender body that relates to its name. The fly is an effective one, but also incredibly simple to tie, as Josh shows during his no-nonsense demonstration. This is one pattern that deserves a spot in your nymph box!
Thanks for viewing this YouTube fly fishing tutorial, and I encourage you to view my additional videos at the following website: http://www.troutandfeather.com
Thanks go out to Josh Miller for being our guest tyer. As mentioned in the video, congratulations go out to Josh for making Fly Fishing Team USA. Also, be sure to look for Josh's pattern from Orvis in early 2017, as he is a Signature Tyer for them.
If you would like to reach out to Josh via Instagram, his username is: Joshpgh
***Additionally, Josh posts under: #troutyeah
Let us know what you think of this pattern, and modifications you decide to make. Feel free to leave any additional questions/comments on this YouTube page, or you can email me:
Fly fishing for beginners can be difficult at first, thus be sure to stick with it and ask others for advice. If in the need for some helpful tips and other fly tying and fly fishing information, be sure to check out my "Trout and Feather" accounts on Facebook and Instagram...