Simply the Best Place to go for Online Fly Fishing and Fly Tying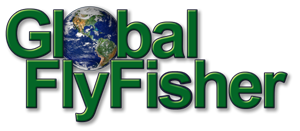 Published Nov 29. 2017 - 8 months ago
Updated or edited Nov 29. 2017
Bead Head Hot Spot Pheasant Tail Nymph
The Pheasant Tail Nymph is a popular fishing fly for both European and North American anglers. The Hot Spot is a favorite variation of the PTN that I've been using since I started fly fishing. I've tied it using orange, chartreuse, red, yellow and various shades of each and found the hot fire orange to be my most productive color.
The fly has caught quite a number of species for me including trout (brook, bull, brown, cuttie and rainbow), perch, grayling, mooneye, mountain whitefish, walleye, pumpkinseed, bluegill and several other panfish.
You can add a dab of solarez to the wingcase to help make the fly more durable.
Hot Spot BH PTN Fly Pattern
Hook: Mustad S82-3906B #12-18 - http://amzn.to/2j20W7t
Bead: Copper brass - http://amzn.to/2j0ZHoP
Thread: Orange & Olive 6/0 (140 d)
Tail: 10-15 Pheasant tail fibers - http://amzn.to/2jxtpRZ
Hot Spot Orange 6/0 (140 d)
Rib: Fine copper wire
Body: Pheasant tail fibers
Wingcase: Pheasant tail fibers
Thorax: Peacock herl
Legs: Pheasant tail tips
Contact: http://piscatorflies.com/about-piscator-flies/
Web: http://piscatorflies.com
Instagram: https://www.instagram.com/piscatorflies/
Twitter: https://www.twitter.com/piscatorflies/
Facebook: https://www.facebook.com/piscatorflies/
Support the channel get the flies - https://www.patreon.com/piscatorflies
Southern California by Riot (Royalty Free Music)
Camera: Nikon CoolPix P510 http://amzn.to/2sh3WD7
Vise: Griffen Montana Mongoose http://amzn.to/2sQWcov
Check out my books on Blurb http://www.blurb.com/user/pacres