Simply the Best Place to go for Online Fly Fishing and Fly Tying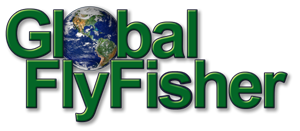 Published Sep 2. 2012 - 5 years ago
Updated or edited Oct 23. 2015
Beiss
This is a beautiful fly originally designed by Ulf Sill that will entice any salmon or trout with it's amazing movement in even the softest current. Combine that with a little Salar Alta gold sparkle and good balance because of the cone and brass 6mm tube and you have a amazing pattern. This pattern has worked really well for me on Atlantic Salmon and Sea-trout. But I'll bet big trout will love it too! Maybe next time the river is low and clear I will swing it trough the pool for some Steelhead! or if I'm lucky try it on the Dechutes river!
The thing that makes it so special is the Templedog wing, the softest material you can find! much softer then arctic fox. You could use Finn raccoon as a substitute.
Good luck tying and thanks for watching!
PLEASE SUBSCRIBE IF YOU LIKE MY VIDEO'S!