Simply the Best Place to go for Online Fly Fishing and Fly Tying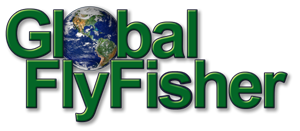 Published Aug 11. 2017 - 10 months ago
Updated or edited Aug 11. 2017
Gurgler
Jack Gartside's classic Gurgler has caught many fish over the years, and in this video I share a simple variation that has performed well for me, too.
Materials:
Hook: Hanak H970BL; #10
Thread: UNI 6/0; chartreuse
Tail: Grizzly marabou; yellow
Flash: Krystal Flash; silver
Overbody: Foam; yellow
Body: Willie's Sparkle Material; white
Willie's Sparkle Material Info:
http://www.sparkleflies.biz/
Chucks@canby.com
503-318-7278
Thanks for viewing this YouTube fly tying tutorial, and I encourage you to view my additional videos at the following website: http://www.troutandfeather.com
As mentioned in the video, I'd love to hear your thoughts about this pattern, plus any suggestions you have for others. Feel free to leave additional thoughts, questions, or comments on this YouTube page, or you can email me: tcammisa@gmail.com
Fly fishing for beginners can be difficult at first, thus be sure to stick with it and ask others for advice. If in the need for some helpful tips and other fly tying and fly fishing information, be sure to check out my "Trout and Feather" accounts on Facebook and Instagram...