Simply the Best Place to go for Online Fly Fishing and Fly Tying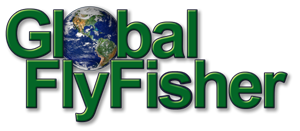 Published Jan 25. 2016 - 2 years ago
Iron Lotus (PMD)
Another super effective Lance Egan fly pattern that catches fish like crazy!
PMD nymphs become very active in rivers and streams during most of the summer and early fall. Trout fill themselves on these critters day after day which makes the PMD Iron Lotus nymph such a valuable nymph fly pattern. A few years back Lance told me of the unique design of this fly which includes its thread body covered in a hard clear finish. This helps the fly sink at a quicker rate because of its streamline design and lack of appendages. It is tied with lead wire and a tungsten bead which also helps the sink rate and its ability to stay down in the water column once it gets there. That is partially why it is one of the most effective Czech Nymphing flies. Another advantage is the durability of this fly as it holds up very well to the pointed teeth of trout. I have quickly become a huge fan of this fly since it continues to catch fish after fish.
The BWO variation is also deadly and fairly simple to tie as well.
For a complete recipe of materials and full fly tying tutorial of the Iron Lotus fly pattern visit http://flytying123.com
Tungsten beads available at http://flytying123.com/shop/shop/
Learn how to tie flies and other awesome fly fishing topics at http://flytying123.com
For more fly tying videos and fly tying instructions subscribe and follow my youtube channel
http://www.youtube.com/user/flytying123?feature=mhee
If you are on facebook feel free to follow me there as well
https://www.facebook.com/pages/Fly-Tying-123/152360374807050?fref=ts
Don't forget Instagram
http://instagram.com/gilbertrowley
Music: Royalty free music by http://www.pond5.com/ and http://www.premiumbeat.com/