Simply the Best Place to go for Online Fly Fishing and Fly Tying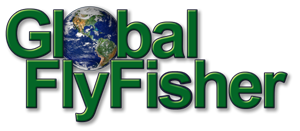 Published Mar 23. 2014 - 4 years ago
Updated or edited Sep 11. 2015
Olive Scud Nymph
In this fly tying tutorial, I demonstrate various techniques and methods to tie an Olive Scud Nymph. Scuds are a prolific insect found in spring creeks, thus having various colors and sizes of these in your box will pay dividends towards your fishing. Aside from showing the materials and methods for this scud, I also demonstrate how to burn monofilament eyes if you're going for that realistic look with this fly.
Featured in this fly tying tutorial are the N205BL hooks by Allen Fly Fishing. These hooks, their Caddis Pupa & Larva model, have an excellent bend to help represent the scud, plus are barbless. Check out these and more at their website: http://www.allenflyfishing.com/n205bl...
In the video, I referenced an online article by Dave Karczynski, in which he interviewed Mat Wagner to discuss scuds. The article can be found at the following link: http://midcurrent.com/flies/all-thing...
Thanks for viewing this YouTube fly tying tutorial; feel free to leave any comments/questions directly on this page, or email me: tcammisa@gmail.com