Simply the Best Place to go for Online Fly Fishing and Fly Tying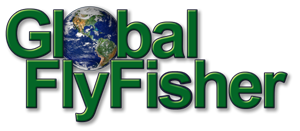 Published Feb 17. 2014 - 4 years ago
Updated or edited Oct 23. 2015
Steelhead Monster
The Steelhead Monster has a large profile in the water and has a nice umbrella shape. Combine that with a rabbit strip that really moves in the water and you have a killer fly!
This color is the leech red, other great combo's are cotton candy, Fluo red/purple/black, peach/shrimp pink, black blue etc.
Basically you can tie this pattern in any color combo you like.