Simply the Best Place to go for Online Fly Fishing and Fly Tying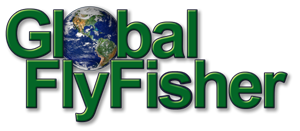 Published Jan 31. 2015 - 3 years ago
Updated or edited Sep 11. 2015
Tube Flies Part 6: From Vise to Water
In my final video of the "Tube Flies" series, I discuss the important transition from vise to water, going over a few key areas, including:
1. Containers for tube flies
2. Rigging tube flies with an improved cinch knot and double surgeon's loop
3. Using tube flies as part of a system
Thanks for all of the feedback throughout this series, and please continue to post any thoughts/ideas in the "Comments" section below.
Thanks go out to Allen Fly Fishing for use of their MP001 hooks; check out those hooks and more at the following link: http://www.allenflyfishing.com/mp001-multipurpose-stinger/
Thanks for viewing this YouTube fly tying tutorial, and I encourage you to view my additional videos at the following website: http://www.troutandfeather.com
Feel free to leave any questions/comments on this YouTube page, or you can email me: tcammisa@gmail.com