Published May 18. 2007 - 16 years ago
Updated or edited Oct 8. 2020
Fish on!
First of the season
Like Martin said recently work has been kicking my butt. I have managed to get out a couple times for a few hours each, but so far have come away without much to say as far as the fishing. We've had a very wet and cold Spring season.
This past weekend, I got to spend a day floating around on a lake chasing pike and bass. NY has recently changed its regulations regarding bass and it is now possible to chase them in the spring on a C&R basis. This is the first smallmouth bass I have landed in a couple years, and hopefully not the last. I plan on finding some new smallmouth haunts in the stream near home this summer.
I had forgotten how strongly these fish fight. It as if they want to tear the rod right out of your hand. Amazing creatures, these smallmouth bass.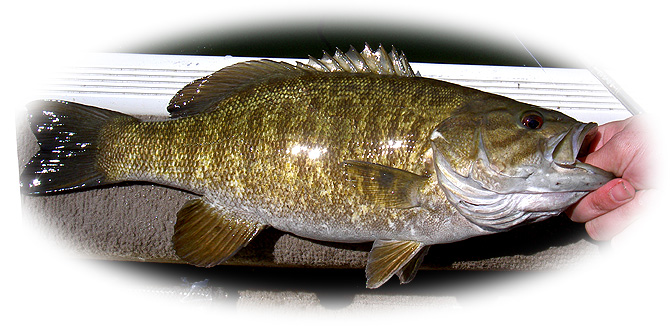 More content from the front page