Published Nov 12. 2010 - 12 years ago
Updated or edited Oct 8. 2020
Fly Film Festival
The Rise fly fishing film festival will have shows in several European towns featuring the best videos
Nick Reygeart known from Gin Clear Media and The Source videos, is arranging a film festival again this autumn. Starting November 19th in London and then continuing via Oslo, Norway to several places in Sweden, on to Finland and finishing off in the Netherlands. The Copenhagen gig has unfortunately been canceled, so I will be going to Malmo in Sweden on November 25th to say Hi to Nick and other fly fishing friends and to see some great fly fishing videos.
Last year I took the trip to Gothenburg in Sweden to see some excellent videos on a large screen in a movie theater. I had a great time. All videos were introduced by Nick himself, and in the case of the Swedish entry by the people behind the video.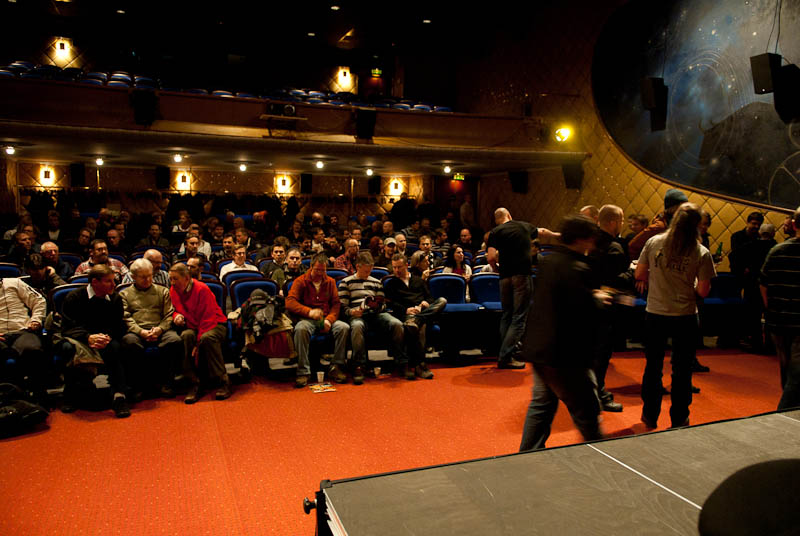 The program seems equally exciting this year and will feature Nick's own film "The Source, Iceland" and a varying selection of other films, like "Head or Tails" as well as "Off the Grid", which have all been shown as trailers here on The Global FlyFisher Video Channel.
The tickets are 17 Euros and can be bought online. But be quick. One show (in Rotterdam) has been sold out already!
If you go to Malmo make sure to say Hi. I'll be there and try to be visible.
More content from the front page