Published Nov 26. 2010 - 11 years ago
Updated or edited Oct 8. 2020
Rise in Malmo
The festival was a bit marred by the bad weather, but a great experience anyway.
The Rise Fly Film Festival is a great event arranged by Nick Reygeart, the guy behind the videos The Search, Tahiti and The Source series, now in its third location having covered Tasmania, Iceland and New Zealand.
I went to Malmo, Sweden last night. A few other Danes did the same and a bunch of Swedes had also found the cinema Spegln in Malmo center. The previews and features were great and have all been covered here before: Jazz and Fly Fishing, Heads or Tails, Off the Grid and of course Nick's own films. A great show altogether.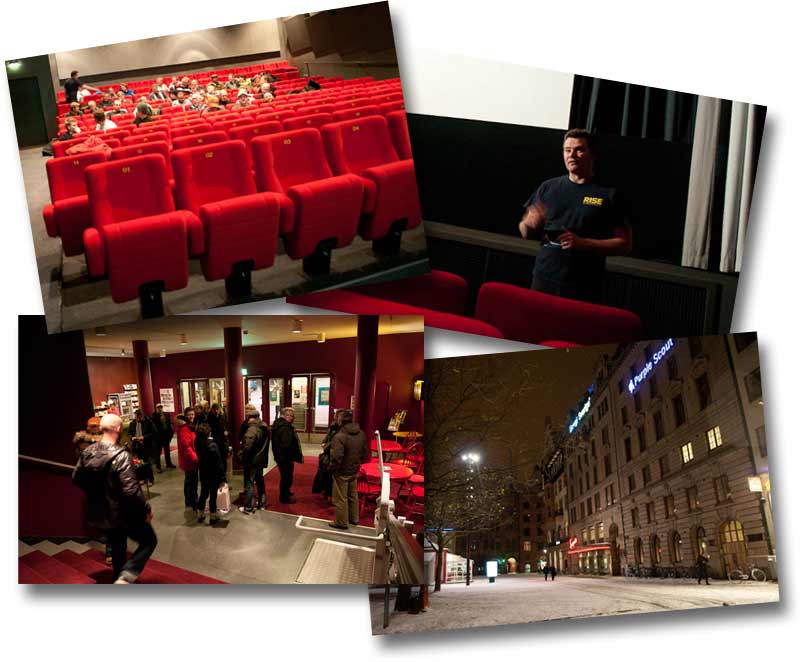 One of the Danish guests - Mark Wengler - made a quick and dirty road movie from the venue, which very well expresses the trip there and the exciting program.
Nice arrangement altogether. Hope to see it in Copenhagen with all seats filled next year!
More content from the front page