Published Nov 16. 2007 - 11 years ago
Updated or edited Sep 30. 2015
Taimen crazy
The guys behind the fabulous Trout Bum Diaries DVD's are on the move again. This time in Mongolia!
I sometimes feel a little bit crazy when I pursue my silly fishing dreams, go fishing in January or spend cold and restless nights on the coast og long and rainy days on some stream.
But this counts for nothing when compared to the AEG-guys and their adventures! First South America then New Zealand and now... Mongolia! Yeah, yeah, I have heard of these huge indigenous Mongolia trout called Hucho Taimen, and I even know of a few Danes that have trvavelled for them, but I also know that such a trip is pure hardship and not very productive. It may be worth it. Taimen grow up to 2 meters or more than 6 feet! But still... I don't doubt that Mongolia is a beautiful and fascinating place in itself, but going there in the winter to hunt for a large, elusive trout...? Duh!
Taimen as seen by the Trout Bums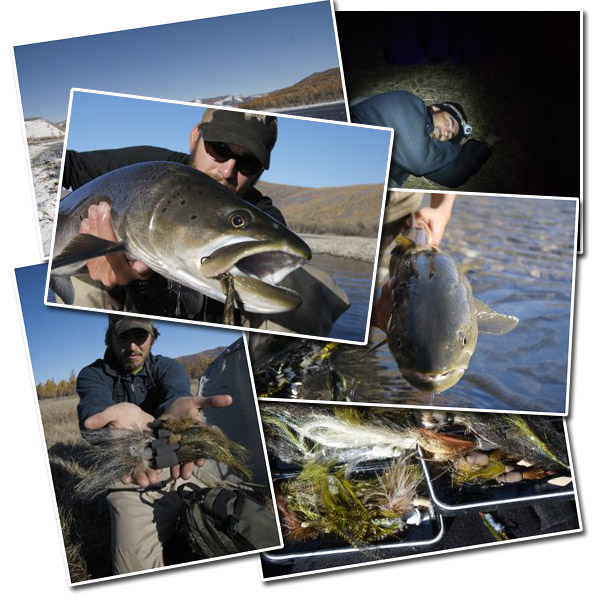 But the trout bums have done it, and they have of course filmed it all. So we can expect a new Trout Bum Diary any time soon now with Taimen, frost and cutting hair off a yak for fly tying material...
I cannot wait!