Published Apr 28. 2009 - 13 years ago
Updated or edited Oct 8. 2020
Tupperware-party with fly rods
We had some fun tonight with a bunch of CTS-rods built by Danish Ussing & Bech
It's rare that a new brand of rods appear, and rare that they are able to compete with the well-known and older brands. Most people have a pretty firm idea about what they like, and Sage, Thomas&Thomas, Scott and other rodmakers have their loyal proselytes.
CTS is a New Zealand brand of rods, which get quite a bit of attention and acclaim here in Denmark right now - both because they are good rods, but not least because a couple of Danes started importing them and pushing them on the market.
I first noticed them a couple of years ago at the Danish Fly Festival, where I talked to Claus Bech-Petersen, a GFF contributor, and one of the guys behind Ussing & Bech, who now distribute CTS blanks in Denmark, and builds custom rods. Claus works together with his partner Mikkel Ussing Christensen.
I admit that I didn't think much of the rods back then. The number of new rods that pass by my eyes sometimes makes me dizzy, and I'm not a gear head, and honestly don't put that much emphasis on what I fish and even less on what the market has to offer in newer, lighter, faster, better, more fantastic and increasingly expensive rods.
I grab a rod and a line in the closet, and go fishing.
But CTS and Ussing & Bech's rods started to get some attention here, and many anglers, whose opinions I respect, mentioned them as very nice rods, worth looking into.
Luckily I have a few gear heads amongst my friends, and when it appeared that Ussing & Bech are willing to arrange Tupperware-parties with fly rods, we struck. My good friend Henning arranged to pick up a bunch of rods and we would have one evening to try them out on the local lawn.
This is just excellent service! The chance to cast several models and weights, compare, switch lines and fool around is fantastic, and the concept of loaning rods to potential customers scored Ussing & Bech their first points with me.
The rods scored them some more...
We had seven rods to play with. Affinity MX in 5-, 6- and 7-weight and the X-series in the same weights. And Claus threw in a Vintage 5-weight especially for me as he said.
The MX is a medium action rod, very castable and surely also very fishable. We were five guys casting, and I'm sure we all fell in love with the 5 and the 6 weight, which are exquisite rods. They are sturdy enough to be useful for our saltwater fishing, but at the same time able to play delicately with a light WF-line. Rods just after my heart.
The 7-weight was less interesting, and I personally found the X-series slightly too fast and stiff for my taste, and also much more like rods I have tried elsewhere - although I wouldn't deny fishing with the 5-weight.
The Vintage-rod was... eh, vintage. Just a lovely rod to cast, lots of charm and life, and very easy to imagine yourself with by a nice trout stream. A truly classical style rod.
Two things came from this evening:
1) Thumbs up for an excellent service! Having the rods for even a few hours certainly makes a difference to standing in a shop barely being able to just wiggle the rod.
2) Ussing & Bech have probably sold a few blanks tonight. I'm sure some orders will tick in soon.
The rods are very fairly priced at about 250 US$ for the blanks. Rods beautifully finished by Ussing & Bech can be had for a bit more than 600 USD.
Unpacking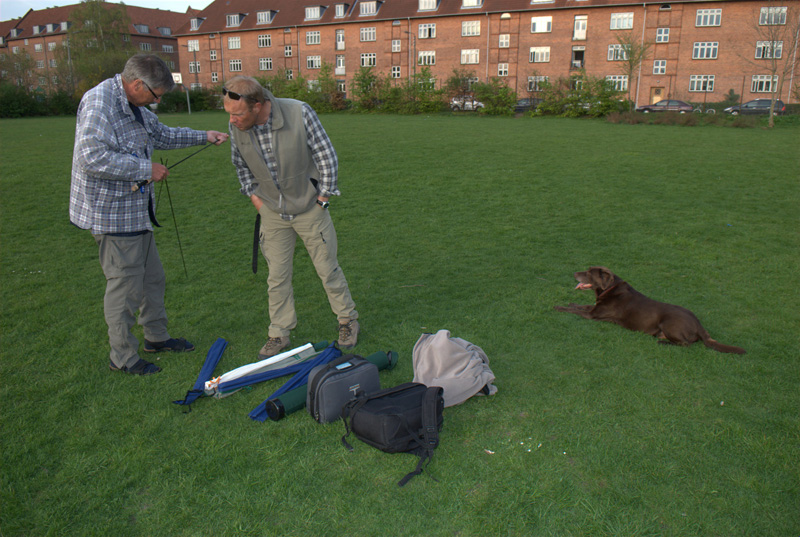 Yours truly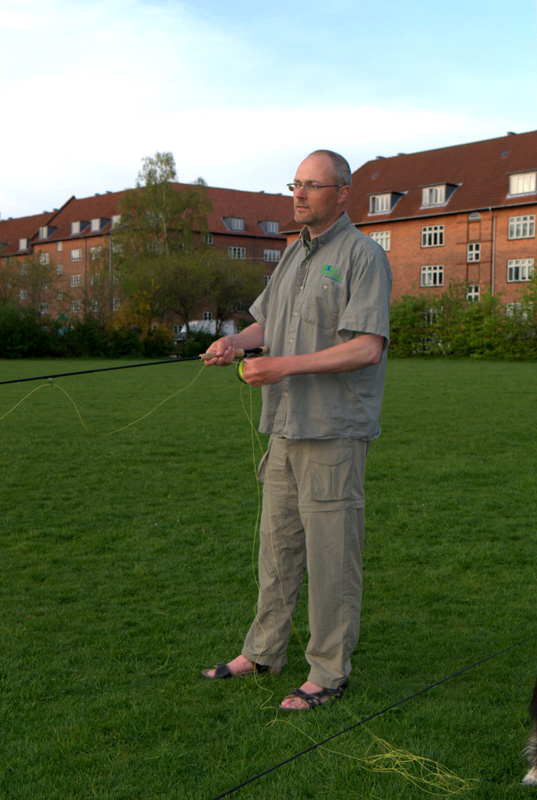 Fun on the local soccer field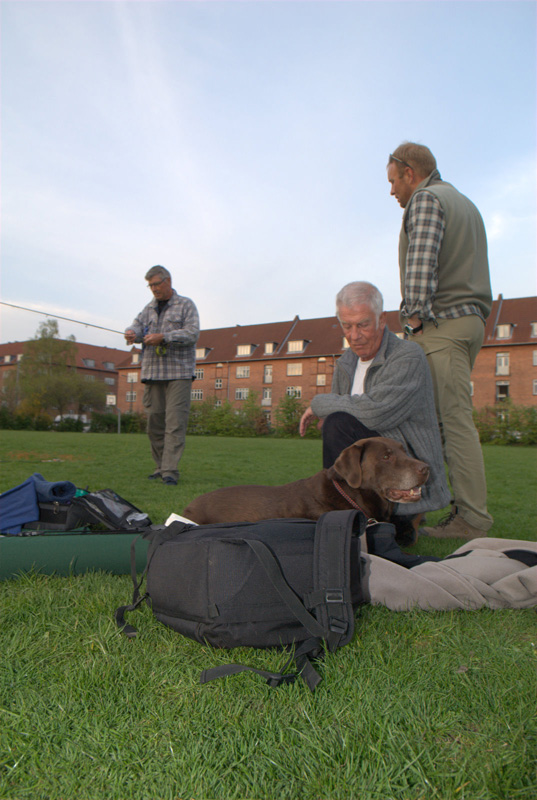 Simple and beautiful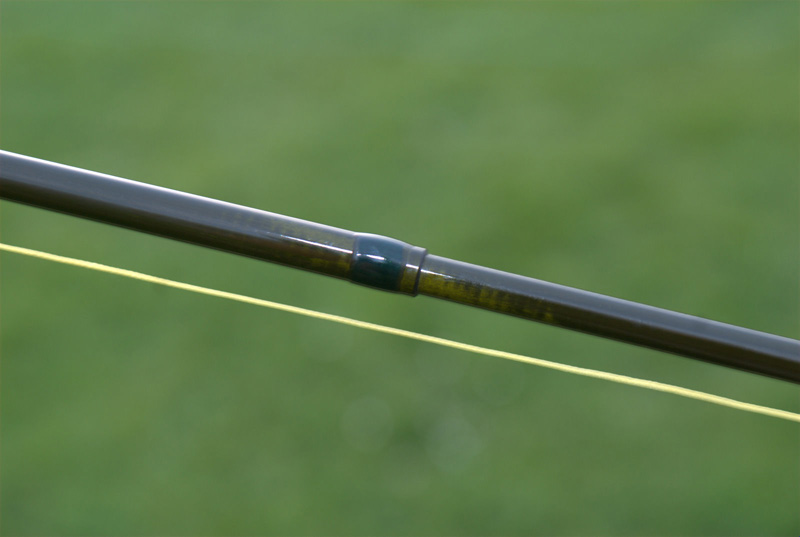 Rods and casters lined up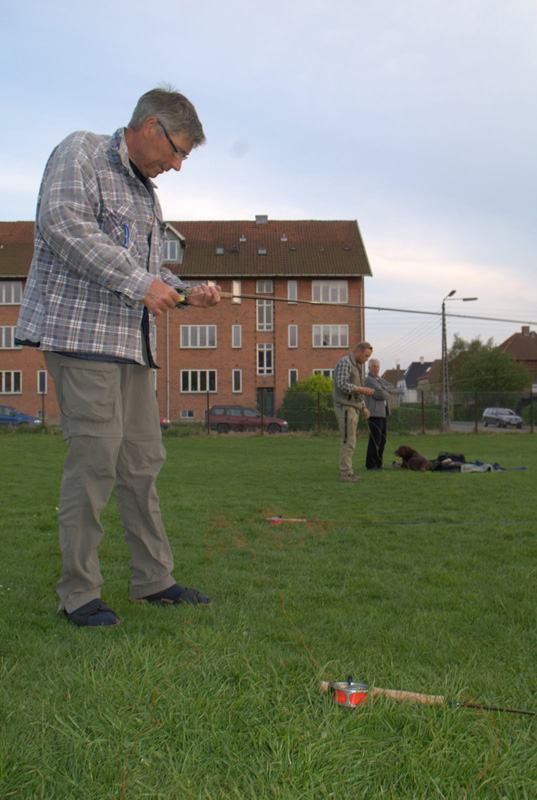 Rod ready to cast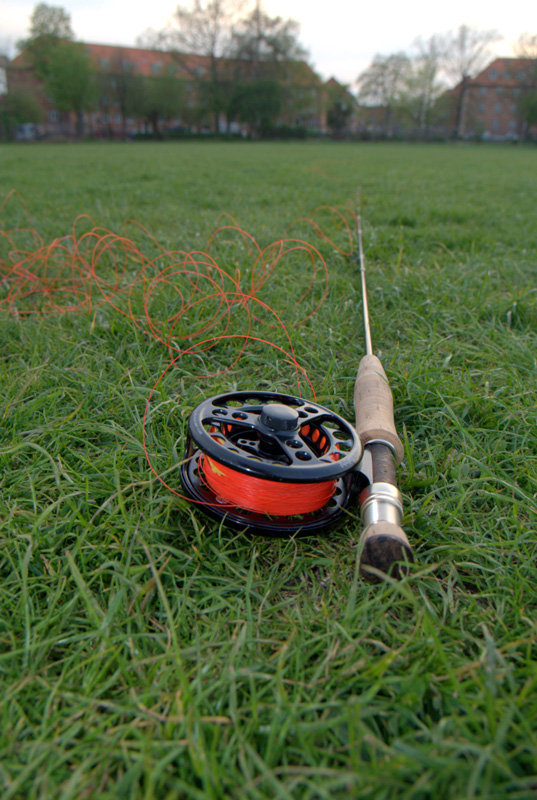 More content from the front page