Simply the Best Place to go for Online Fly Fishing and Fly Tying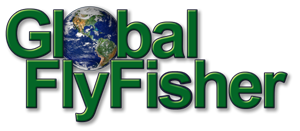 Published Feb 12. 2010 - 8 years ago
Updated or edited Jun 9. 2018
Shoot the weather
How do you frame wind? How is snow captured best? How do you protect your camera when you try to freeze a shower into a single image? No, it's not at all easy to get the impression of weather into that piece of mechanics and electronics we call a camera.
But that shouldn't keep you from shooting when the weather turns bad, because you can get some of the best and most stunning images outdoors when the weather is bad - or at least different. Fog, wind, snow, rain. It should all get you scouting for subjects.
Most people will regard sunshine and beautiful weather as the best photo weather. Sure enough: you do get some nice pictures in great weather. The sun is shining, clouds are drifting, the sky is blue and people are happy. When clouds draw over, the scene becomes dull and boring, and you tuck away the camera. When the rain sets in you pack up for good. The photo day is over.
No! It's not! Now the fun starts! Photographically at least.
Bad weather is generally very good photo weather, and the more extreme the better.
Dense fog.
Howling wind.
Drizzling rain.
Heavy snow.
Bring it on!
As soon as you bump into weather like that, you want to shoot and try to capture the rage of the elements with your camera.
Dense fog.
Howling wind.
Drizzling rain.
Heavy snow.
Bring it on!
Cameras endure more than you think
I admit that it's a bit borderline to dig out the camera when conditions are as worst, and I also admit that some cameras (or rather camera owners) will suffer a bit in the rough environment, but trust me: your camera will endure far more that you think. You need to leave that comfort zone and bring your camera out of protective covers, bags and Ziploc's and start shooting!
It's less than a year ago I bought my first waterproof camera. Until then I have been shooting with whatever fate and my wallet could manage to put in my hand. I have always aimed for the rugged, but never been extremely worried about rain, snow and dirt. And that attitude has brought me a lot of great pictures.
If you are extremely uncomfortable with hauling out a camera under harsh conditions, consider getting a bulletproof camera the next time you buy a new one. I recently bought a truly waterproof and shock proof Canon camera, and although it doesn't have quite as many control options as the ones I have used until now, it will stand almost whatever I offer it, including rain, submersion and falls from about 3-4 feet.
So, you got out your camera, and now what? How do you get the best weather pictures?
Rain or snow
Well, if it rains or snows you can consider using a slow shutter speed to catch the movement of the flakes or drops. The light will typically be low, but be careful with fill flash, because the light will most likely illuminate all the drops between you and the subject rather than the subject itself. If you flash, make sure to take a couple of shots without flash too.
Wind
If it blows, you need to capture motion in trees, bushes, clothes or water. If you are on a lake or the ocean, you can try to capture waves turning over. The best position for wave images is low - really low! Keep the camera as close to the surface as you dare. Follow the motion of the waves and press the shutter when the camera is between two waves.
Fog
Fog is one of the best kinds of weather you can bump into for fishing pictures. Some of my best fishing/weather images have been shot in foggy weather.
Fog gives that special ambiance, which we occasionally run into when fishing - especially if we get up early in the morning. An angler in the mist with a low, hazy sun in the background usually offers some really good subjects.
There are basically two angles to attack fog: telephoto or wideangle. The telephoto lens will render a lone angler in the distance blurry and enhance the sense of mist, while a closeup of an angler will isolate the person, but show the foggy background.
Frost
Frost is like wind. It's not easy to catch in a frame. But the results of frost are much more tangible. Ice on rocks and water, frost crystals in weed and grass, snow powdered leaves even slush ice in rod eyes or frozen drops on the line. For some of these subjects a macro may be handy, but in most cases any standard lens will do.