Simply the Best Place to go for Online Fly Fishing and Fly Tying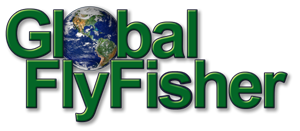 Published Dec 31. 2004 - 13 years ago
Updated or edited Sep 27. 2015
Happy New Year!
The GFF partners hope you will catch many a great fish in 2005!
So 2004 is ending... And what's the status for GFF? Well, we partners have all been way too busy with work, kids and households to have time to publish as much as we would like to. We did manage to squeeze out a few articles, but it should have been much better, we know... A promise for 2005, which I think will go for all of us is: 1) we will fish more 2) we will publish more We all have soooo much stuff in our pipelines, but all too little time to take care of it, add the pictures, edit the caption, tie the flies and what-have-yer. Luckily we have a whole bunch of stuff for you to look at as it is. Google seems to think that we have about
18,000 - 22,000 different pages
(depending on Google's mood). We tend to agree.. But anyhow, no more resting on the laurels, no more excuses. We need to rev up in the coming year. Do you want to help? Well, send us your
article idea
, and we'll put you on the web. You'll be in
good company
.