Simply the Best Place to go for Online Fly Fishing and Fly Tying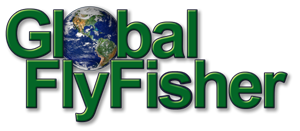 Published Dec 18. 2016 - 1 year ago
Clouser Floating Minnow
Detailed instructions for Bob Clouser's floating minnow. This fly excels in situations where fish are reluctant to hit a noisier surface fly but still want a surface silhouette. Designed for smallmouth bass but highly effective for predatory gamefish the world over. Slide it slowly across the surface or twitch it near structure and hold on.
Materials Used
Hook: Gamakatsu SC15 (but use what you like)
Thread: Flat waxed nylon
Throat: Red crystal flash
Body/tail: 2 colours of Bucktail with flash between
Head:2 Foam bug bodies
Eyes: flat tape eyes
Top coat: UV resin or epoxy mixed with fine glitter.