Simply the Best Place to go for Online Fly Fishing and Fly Tying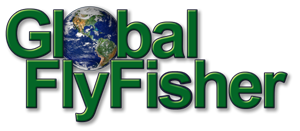 Published Dec 1. 2016 - 1 year ago
Headbanger Sculpin
When it comes to fly tying, Rich Strolis is a giant among men and needs no introduction. His fly patterns are well-known and respected in the industry.
Rich's Headbanger Sculpin is your go-to-pattern for everything from large predatory trout to smallmouth bass and will even hook up a steelhead on the swing.
Looking for materials to tie Strolis' Headbanger Sculpin? Give Schultz Outfitters a call (734-544-1761) or email team@schultzoutfitters.com. If you're ever in the Ypsilanti, MI area be sure to stop by and check out our original Bar Flies tying event. Always the first. Still the best. If you can't make it, be on the lookout for more tying videos shortly.