Simply the Best Place to go for Online Fly Fishing and Fly Tying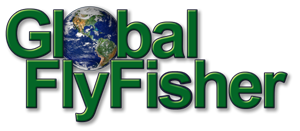 Published Feb 9. 2016 - 2 years ago
Updated or edited Sep 21. 2018
Standing Shrimp
Standing shrimp are great for flats fishing bonefish. They have realistic looking eyes, and lots of movement with the rubber legs. The synthetic material also adds great color and life to this fly. If you haven't tried fishing this fly, give it a try, you will love fishing with the standing shrimp.
Hook: Gamakatsu SL45 Bonefish Hook size 6 (or similar hook and size)
Fiber: Super Fiber in light pink
Weight: Bead Chain Eyes small size (1/8")
Epoxy: Solarez "thin hard"
Eyes: mono eyes
Body Ribbing: Petite Estaz, cactus chenille, exc...