Simply the Best Place to go for Online Fly Fishing and Fly Tying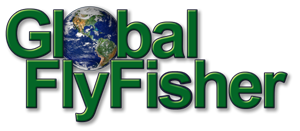 Published Feb 10. 2016 - 2 years ago
Updated or edited Feb 10. 2016
The Mc Shrimp
I use this fly to fish for redfish in the flats down in south Texas. It mimics a brown shrimp really well. Its a cross between a more realistic shrimp pattern and a crazy charlie. Seatrout love this fly as well. It can be tied in a number of colors. Its super easy to tie, not too many steps.
Hook: Mustad 3407 size 1/0
Thread: Danville 210 Waxed
Dubbing: The Kracken Dubbing
Fiber: Super Fiber
Weight: Bead chain eyes
Epoxy: Solarez UV curing epoxy. "thin hard formula" and their "bone dry formula"