Simply the Best Place to go for Online Fly Fishing and Fly Tying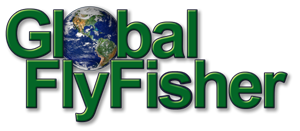 Published Nov 8. 2007 - 10 years ago
Updated or edited Nov 17. 2015
Geir Kjensmo
Living in Elverum in Norway on the banks of the famous grayling river Glomma.
He has been flyfishing since the age of 8. Practising Catch & Release since his first trip to New Zealand in 1987.
He lives in the small town of Elverum by the banks of river Glomma, so when not fishing for salmon elsewhere, he is fly fishing for grayling.
He has been working part time as a local fly fishing guide since 1986.
Geir has positions in several fishing organisations:
Area secretary in the The Grayling Society.
Conservation chairman in the European Fly Fishing Association
Chairman of the Norwegian Salmon Association.
Gier has written the following on GFF:
echo authors_articles(57);
?>