Published May 8. 2002 - 20 years ago
Updated or edited Nov 29. 2016
Niels Have, Denmark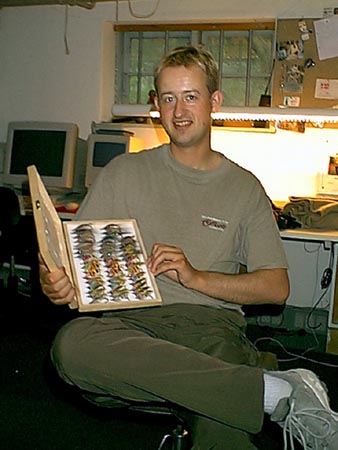 Niels with a box of his favorite feather winged salmon flies meant for Norwegian salmon the summer of year 2000.
Niels Have is a fairly young Danish fly tyer who grew up in the area round the famed sea trout streams Karup Å and Storå in Jutland. Niels has an extensive knowledge about the special fishing that takes place in these streams. The fishing is done from the early summer and on and the query is the large sea trout that migrate into these streams to fish. Karup Å is usually considered to have some of the World's largest sea run browns and its fish will easily compare to the Swedish rivers Em and Mörrum Å and the fish known from Argentina and other parts of Southern America.

The Danish streams and the fishing practised here can not be compared, though. The streams are smaller, slower and has steep banks and the fishing will typically be conducted at night. The rod of choice is a traditional two hand rod or a shorter one or two hand rod of 10 to 12.5'.

The flies are local patterns and variations of well known classics like Niels'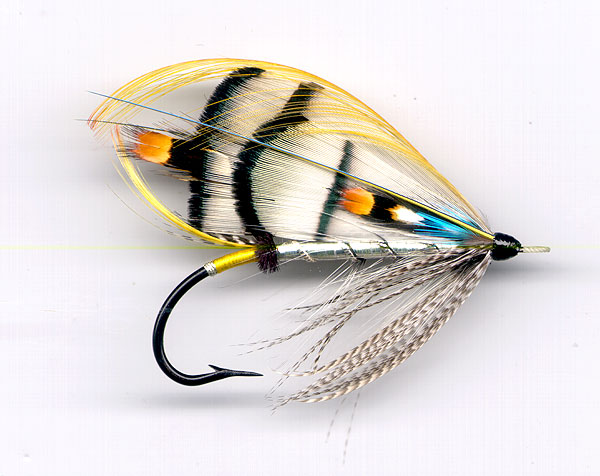 Lady Amherst salmon fly tied by Niels Have
More content from the front page