Published May 20. 1996 - 27 years ago
Updated or edited Jun 27. 2019
Roman Moser, Austria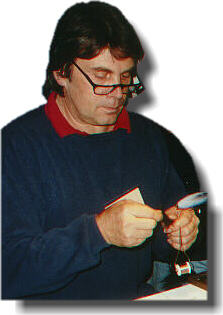 Roman Moser is probably one of the best known central European fly tyers and fly fishers. He has made his home river the Traun in Austria famous all over the world through his videos and his company the former Traun River Products - now called Roman Moser Innovative Flyfishing Products.
He makes his living from developing and selling new fly tying materials and making videos. He is probably best known for his Gold Head fly - the first fly pattern ever to feature a brass gold bead as a head.
He was featured in Judith Dunham's book The Art of the Trout Fly"
Roman here tells his own version of The story of the gold head flies.
More content from the front page