Simply the Best Place to go for Online Fly Fishing and Fly Tying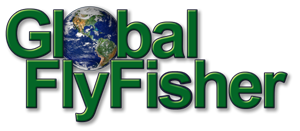 Published Jan 8. 2017 - 1 year ago
Updated or edited Apr 27. 2018
Sculpin Streamer
Whitlock sculpin variation fly tying instructions
Hook: for streamers thick wire or standard, 3X long shank. You can have the eye up, down or straight. # 4 or # 2.
Thread: 3/0 or 140 denier. Color black, brown or olive.
Edging: copper wire or gold, or gold oval tinsel.
Body: natural Dubbing hare or mixed with synthetic (Hare Tron, Senyo Fusion, Squirrell lite brite or similar), so color, olive, orange, rusty Brown ...
Ala: neck feathers grizzly rooster, bariant, olive, brown or black ... saddles can be used if the feathers are wide.
Head: Deer body hair, olive, brown and black
Fins: partridge feathers (Hungarian Partridge, Martineta, copetona or similar) olive oil, or natural.
Ballast: Bead Heads of 5 or 4 mm. No color imoprta.
Eyes: 3D Epoxy, hologram dome eyes or similar ... 2.5 mm.
Note: have on hand Poxipol 10 minutes approx transparent and tanza 0.35 or 0.40 mm.
Suscribe: www.youtube.com/rubenmartinflies