Published Dec 10. 2013 - 9 years ago
Updated or edited Oct 16. 2016
5000 fly-fishing videos!
Yes that's right! Our video channel has passed the five thousand video mark, and this article covers the state of this hugely successful section on the Global FlyFisher.
The video section was started in December 2009 when I was spending the time up towards Christmas and the holiday between Christmas and New Year on making some alterations to GFF.
I had been fooling around with videos on several clients' web sites and could see what a great asset the videos were. At the same time videos online were really taking off with YouTube as the big player delivering massive numbers of online videos, but with other smaller players - Vimeo in particular - supplying high quality video minutes both with regards to content and technical specifications.
The first video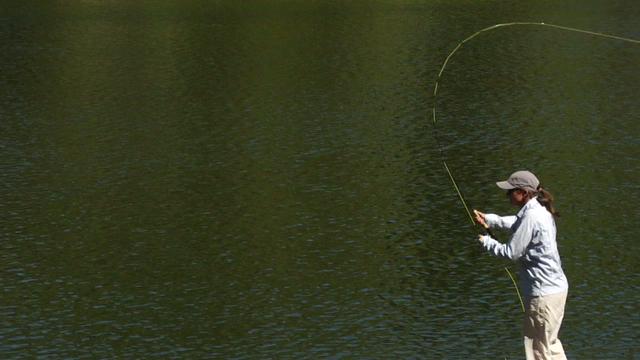 The very first video I added was the video "Takes" by RA Beattie, a very good representative for both the videos and the video makers that are featured on GFF. It has since been taken offline by the originator and was as a consequence removed from our channel.
"Takes" is 3½ minutes of very good video, cut to the core and delivering an excellent experience, easily watchable online and good enough to stand being blown up on a large screen.
RA is a seasoned video maker who uses the web to propel his productions, which are usually released on DVD. The teasers and excerpts are very popular and help the sales of the physical DVD's.
This specific video has been watched close to 19,000 times as I write this, which is also quite representative of the best videos we host. Videos are typically seen a few thousand times, and the average is about 3,500 times per video with some only seen a few hundred times and some seen 10-20,000 times and even more.
An immediate success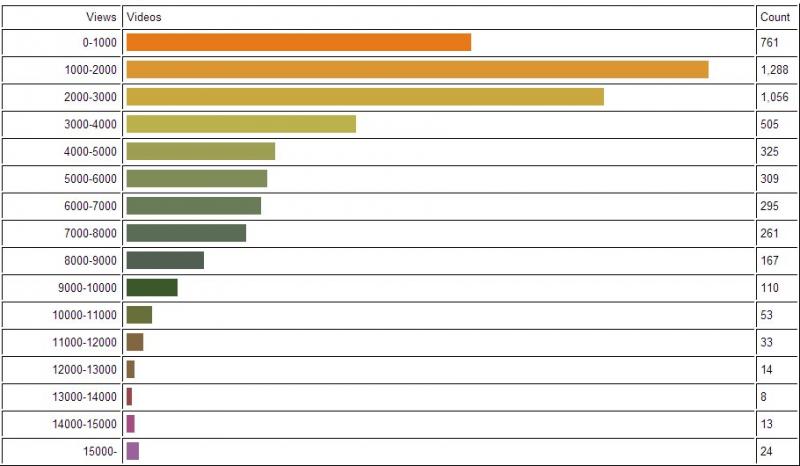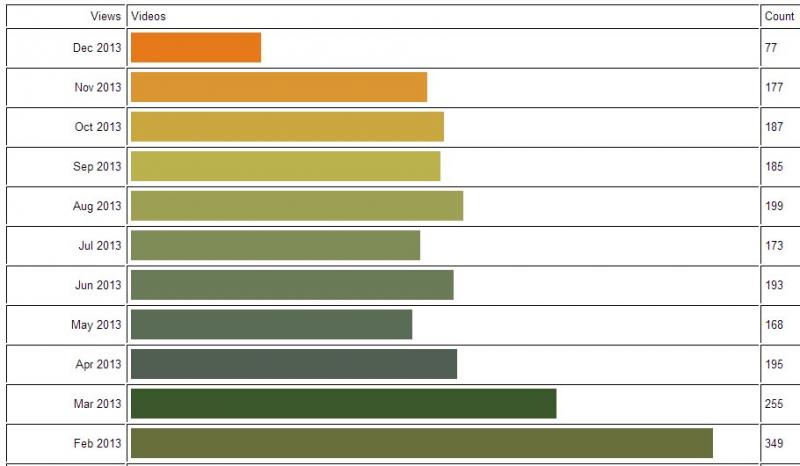 The video channel became a success overnight and has grown ever since. It currently accounts for almost half of the page views on the site. People still read articles and look at all the other things we have, but they just look at videos too.
With 5,000 videos online on such narrow subjects as fly-fishing and fly-tying, I am convinced that we have one of the largest and most successful niche video channels on the web, and thanks to the ever increasing number of good videos online, I can add several new videos every day, all drawing even more fly-fishing enthusiasts to the site.
The monthly stats actually say that three new videos have been added every day since the section started four years ago, and that growth rate has just brought the total number to 5,000.
Thanks to the makers
I have to thank the people who make the videos. There wouldn't be much video channel without their contributions. Many of them submit their own videos to our channel, while others most likely live in oblivion about their videos being on our web site.
Some produce only a single video or maybe two - like myself - while others are veritable factories, with a catalog of hundreds of videos and new titles popping up every day or two.
We have a handful of fly tyers in particular who have delivered several hundred fly tying videos each, like Italian Giancarlo Donninelli, US tyer Jim Misiura, British Davie McPhail and Dutch Hans Weilenmann who all have an amazing number of videos on our channel. A few shops are also staple contributors, like In The Riffle, Hammer Creek Fly Fishing, Caddis Fly Shop and Dakota Angler & Outfitter. There's also a few professional tyers in the ranks, like US Richard Strolis.
All of them produce their videos for us all to peruse for free, and we do thank them all for allowing us to expose their work.
A marketing channel
The shops producing fly-tying videos of course don't do it purely pro bono, but as a part of their marketing and to attract customers in the shop. We link on to the shop's web site whenever possible, and certainly hope that you support them.
Other videos are also made for marketing purposes. Some are teasers promoting full length videos in the form of DVDs or streamed videos, while others are ads for products ranging from gear like rods and reels to guide services and lodges.
We not only allow them on our channel, but actually welcome them as long as they are not blatant marketing, but shows some quality video of some quality fishing experiences. Luckily a lot of these teasers and marketing videos are really good, and we're happy to host them.
A tight filter
Getting a video into the GFF Video Channel isn't that difficult as long as it's good. You can simply suggest it. It doesn't have to be your own video, but can be someone else's, which you found on one of the online video channels.
But there's a filter, and that filter is me! I look through every single video that we publish, and only publish the ones that meet my quality criteria, which are quite simple:
I prefer fairly long (3-5 minutes and more) high quality videos (both content wise, technical and with regards to video quality), and do not publish poor quality videos or slide shows with only still images.
My own personal pet peeves about videos do have some influence on the selection, but if I were to exclude all the videos that had any of my dislikes, there would be preciously few left.
A continuing success
And it seems that the GFF visitors like the videos. The video section is by far the busiest part of the site, and as already mentioned a video clocks about 3,500 views with the latest additions typically being watched several hundred times a day the first days after publishing.
The combined number of views has now passed 18 millions, which I consider pretty decent for a four year period.
So I intend to keep on adding videos. The crop of new ones is just growing and increasing in quality and not least length, so there's enough to add, and enough to keep you entertained for hours and hours.
Video number 5000
I just added this video minutes ago, and it is in many ways very representative for the videos. A very nicely filmed 5½ minute video about winter steelheading called "Chrome Torpedoes" originated by Troutface Media who had one video on our channel already.
A perfect way to celebrate our 5,000 video jubilee.
And I have of course already added number 5,001...
More content from the front page