Simply the Best Place to go for Online Fly Fishing and Fly Tying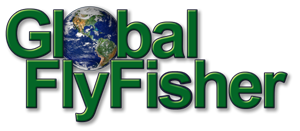 Published Apr 12. 2006 - 12 years ago
Updated or edited Jun 9. 2018
Fishy pictures
We want to capture our fish in two ways: first on the hook and then in the camera. Once the fish has been hooked many of us already envision the poster on the wall, the image in the online gallery or just a print to show to the fishing buddies.
Dead fish are much easier to handle, but remember that pictures of dead fish should be taken at waterside and not back in the garden, backyard or (yikes!) in the kitchen. And please take them before you gut the fish! Many fish will loose their bright colors or silver shine the minute they are dead, so be quick about taking pictures as soon as the fish is out of the water.
Killing fish for the pan is common in most parts of the world, but just because the fish is dead doesn't mean that it has to be held vertically in the tail, carried with a finger in a gill lid or hung by a piece of string through the mouth.
Handle the dead fish in such a manner that it presents itself nicely. Support it under the tail and belly and hold it in front of you. Clean off sand, grass and dust and make sure you take the picture before colors or silver shine fades as already mentioned.
You can also arrange the dead fish in the ground with the gear next to it. These still lives can fall out really stylish and beautiful.
Snap as many images as you can get before a C&R fish is released or the angler tires. Take some full frame images, some close-ups and some detail shots. Get some where the angler smiles into the camera and some where he or she is actively landing or releasing the fish.
And remember the previous advice: go close, go low and use a fill flash, and find inspiration in these three articles on tails, fins and heads. You can also visit 500th.net, which has much more on cameras, equipment and photography.