Simply the Best Place to go for Online Fly Fishing and Fly Tying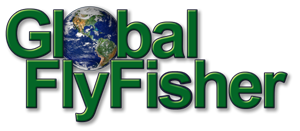 Published Apr 27. 2006 - 12 years ago
Updated or edited Jun 9. 2018
Glorious light
Another round of good advice for getting better fishing pictures. This time about the few moments during the day where the light is particularly exhillarating—namely around sunrise and sunset. This article tells you how to get the most from these often few minutes of great light.
Ken Rockwell's
. His articles are always worth reading, and I can fully agree with him on the fact that good light is only really present a few minutes every day. Many anglers refer to this period as the golden hour or the magic hour, praising the great light just around sunrise and sunset. The "hour" in the name reveals that it might be more than just a few minutes, which are magic.
Minutes or not, the phenomenon usually occurs just around sunset and sunrise. This is particularly the case if you take pictures close to the equator where the sun rises and sets more vertically. Further north and south, like in Scandinavia, Iceland, Canada, Alaska, South America and many more places we have a sun that moves in a lower path across the sky much of the year, so we often have more chances for some non-vertical light. And we see more clouds than around equator. And clouds create dynamic skies and often great landscape images.
Be it sunrise or sunset, the sun passing behind a cloud, a sudden outburst of rain or snow—the moment arises and passes in an instant, and you have to be ready when it's there.
Rockwell is sure that most photographers sleep through these magic moments, which may be true for the average photographer, but we anglers know better than to sleep through sunup and leave before the sun disappears under the horizon!
That is because we know that fishing is also best in the magic hour just around sunrise and sunset. Fish seem to prefer Glorious light too.
Be particularly aware of clouds. If you have clouds forming on the horizon or over your head while in these magic minutes, there's a highly increased chance of seeing and photographing something spectacular.
Use the water to get reflections of the sky. The symmetry can be stunning. You can even consider mainly having the sky reflected in the surface of the water and not having the sky itself in the viewfinder. Isolating silhouettes of anglers in this way can create some beautiful effects. You may want to disobey the general rule of a low stance, and find somewhere high to get the anglers profile clear against the water behind him or her.
As always you should take plenty pictures. In these digital days there is no reason not to shoot dozens and do a lot of experimentation with exposure.
These images below demonstrate why pressing the shutter release again and again is important. Get as many views of the situation as you can and sort when you get home. The six images below are selected from about 30 shots fired between 5:28 and 5:33pm into a November sunset. Notice the difference between top row and bottom row. There is less than a minute between the two rows.
You can also visit 500th.net, which has much more on photography.